La persona giusta al posto giusto
"Defining our uniqueness is the first step, the key to success is the being able to communicate it".
"La persona giusta al posto giusto" is the new book written by Daniele Salvaggio in collaboration with Randstad, a leading company in research, selection, training of human resources and job administration and with the involvement of CEOs, human resources managers, corporate and university experts who tell through Italian and international experiences how to create, communicate and enhance the personal and professional uniqueness of individuals. The goal is always only one: to make a difference. Personal Branding is a valid ally.
Read here our press release.
Visit our Facebook, LinkedIn and Twitter pages to stay updated on news, presentation of the book and our unmissable events!
Click here to order the book:
https://bit.ly/PersonaGiustaPostoGiusto 
https://bit.ly/PersonaPostoGiusto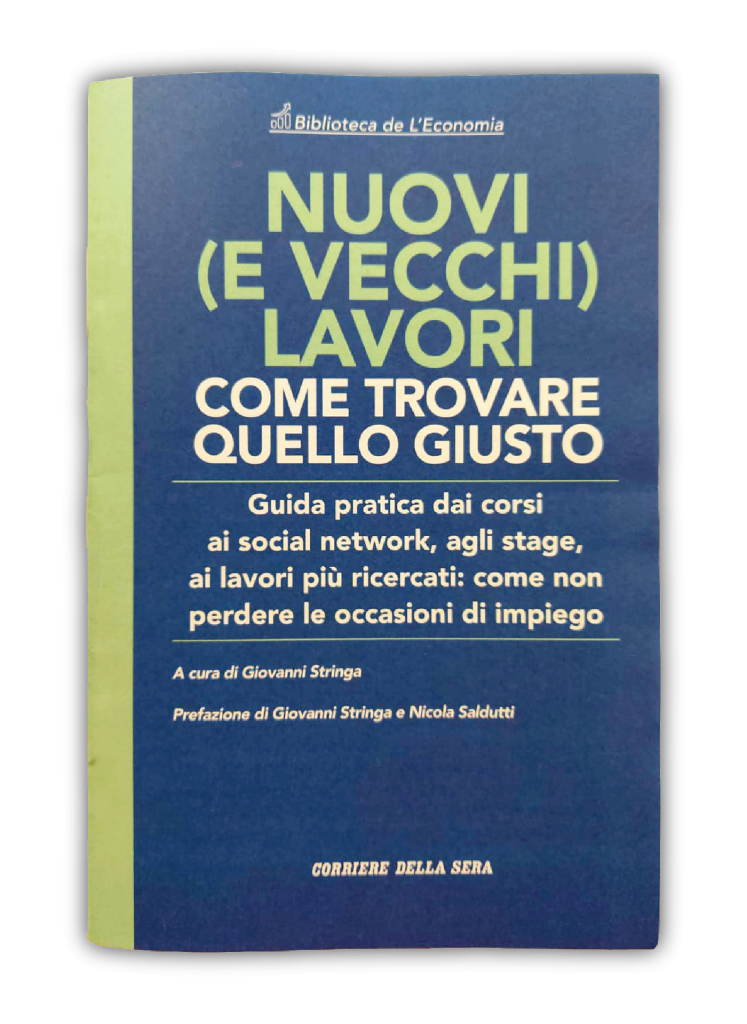 Daniele Salvaggio, Ceo of Imprese di Talento, spoke in "Nuovi (e vecchi) lavori. Come trovare quello giusto" the practical guide on how to find the perfect job published by Corriere della Sera.
The communication of hard and soft skills and the construction of a strategic personal branding are elements capable of distinguish us from other candidates.
December 20, 2021.